MWB (Midlands West Border) is a parent-run support group for families with children diagnosed with an Autism Spectrum Disorder.  Currently, we have 26 families in our group, living in Co Longford, Co Leitrim , Co Roscommon and Co Sligo.  The children in the group range in age from 3 to 21 and we have some adult ASD members too.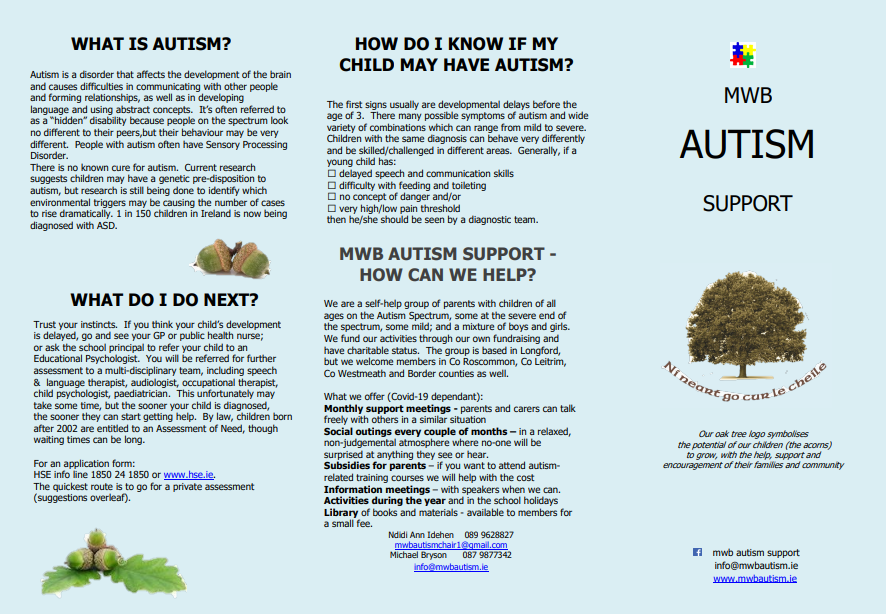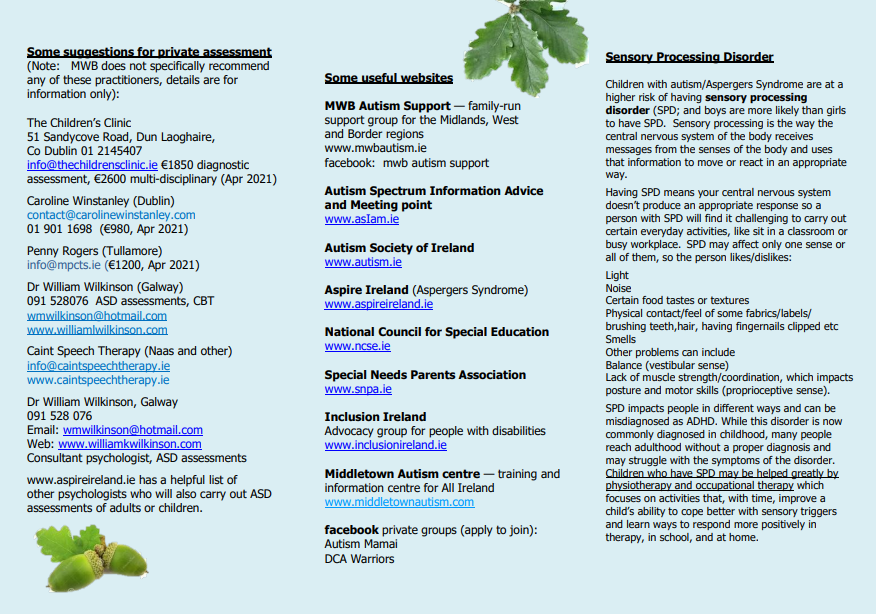 We welcome all new members as we know from experience that getting that diagnosis can suddenly put you in a lonely place and it's very reassuring to meet others who are either going through something similar – or who have been through it in the past.
We have a variety of activities, including:
What we Offer :  COVID DEPENDANT
Monthly support meetings
Monthly support meetings, alternately in the morning and the evening.  This is a chance to chat to other members in strict confidence and without being judged.  We all appreciate the opportunity to let off steam when things aren't going so well and equally to share the times when our children are making progress, no matter how small.
Social outings
We organise regular social outings for our ASD children and parents/carers and often siblings come along too.
Invite Speakers
We try to get speakers to come and talk to us about any aspect of autism and these meetings are usually advertised in the paper so that teachers, SNAs or other non-group members can join in.
Training Support
We will also support families by helping parents afford the cost of autism-specific training days as they can then share what they have learned with the rest of the group.
Newsletter
Download MWB Spring Newsletter
We send out a regular newsletter with details of our group events, as well as information on topics relating to ASDs (research, entitlements, changes in legislation, requests for help with surveys etc).
We also have a facebook page,  mwb autism support, which is followed by a growing number of supporters.
We are a registered charity : CHY 20074531