About Us
MWB Autism Support was set up in October 2009. It is based in Longford, however, it supports all regions in the BMW area and has members in Roscommon, Leitrim and Westmeath.
Committee members 2017/2018 are as follows :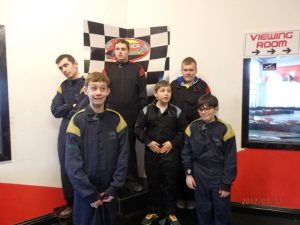 All our committee is made up of parents of children with A.S.D. who are volunteers.
MWB currently has 26 members with 31 children ranging from 3 to 20 years old, plus 1 adult member
Outings during the year included:
Halloween party in the Family Centre

Cinema trips in Longford and Carrick on Shannon

Christmas outing to Glendeer Pet Farm, Athlone

Christmas party in the Longford Arms Hotel

Fitness and exercise session in the Mall, Longford

Bowling and soft play centre at Upsie Daisies in Roscommon

Trip on Viking Ship, Athlone

Swimming at Lough Allen Hotel
Picnic at Lough Key Forests Park

Disco at Murtagh's Bar in Carrick on Shannon

Easter Egg Hunt at Gerety's Farm, Ballymahon

Orienteering at Lough Rynn, Mohill with a boat trip and BBQ after

Go-karting in Carrick on Shannon

Horseriding at Moorlands Equestrian Centre
Other activities included:
Lifeskills classes with Olive Whelan

Tawkwando with Eddie Duggan

Talk with Arlene Naughton of Sugru

Sugru workshop for Parents – Communicating and Mindfulness

Sugru Teenagers Workshops – Wellbeing and Self Respect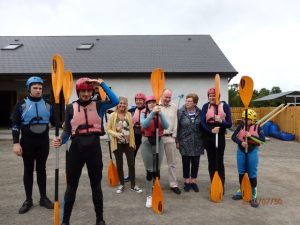 The committee members voted in on 21 October 2015 were:
Chairperson Michael Bryson Vice Chairperson Patrick Appiah-Konadu
Secretary Yemisi Olarewaju, Assistant Secretary Ndidi Idehen
Treasurer Nicola Gerety Assistant Treasurer Irene McNally
Ordinary member Irene Beirne Ordinary member Neri Flynn
Ordinary member Geraldine McKeon
As at end October 2016 MWB has 25 member families, with 31 children ranging from 4 to 21 years old.
Fundraising Events  
Although the group decided not to get involved in the Abbeyshrule Christmas Craft Fair in 2015, Nicola helped out and MWB received a donation of €840 as a result.
Irene Beirne contributed a further €50 in sponsorship from the Longford Marathon, taking the total to €958.
Donations
In the last year, the only independent donation we received was from the collecting box in Eurogiant Longford, which yielded €151.
Outings and Activities
We had several outings during the year. These included our Halloween party and Christmas party in the Longford Arms, Cinema trips to Longford and Carrick, Bowling and soft play centre at Longford Megabowl, Easter egg hunt at Gerety's Farm, Ballymahon, Kayaking, rock climbing and archery at Shannon River Adventure Centre in Rooskey, Dance session.
In August there was swimming at Lough Allen Hotel for the second year running, followed by horseriding at Moorlands Equestrian Centre. Our "big" outing was to Tayto Park at the end of August, which was enjoyed by everybody. Our other activities included: regular swimming sessions at Longford Pool; and drama workshops with Rena Bryson and Hazel Doolan at the Clonguish GAA Centre.
Support Meetings
Again this year we had monthly support meetings, in the morning and evening alternately. We had a talk just recently by Pauline Rogers of Bawn Holistic Centre about mindfulness and relaxation. We hope to extend this to the children via yoga classes later in the year.
Providing Information
The MWB newsletter was issued during the year to keep members informed of upcoming meetings, outings and activities, IAA initiatives and fundraising events. Michael was interviewed on Shannonside by Mary Claire Grealy on various issues relating to autism. We distributed the 2nd round of MWB flyers to local doctors' surgeries and health centers in Co. Longford, giving general information about autism and the MWB group. We hope to do more of this in 2016/17 with your help. Our Facebook page now has 528 "Likes", thanks to the work of Claire Sullivan and Nicola Gerety. They regularly post useful articles relating to autism and dyslexia, as well as updates about upcoming events. We have had some work done on the website this year to make it more current and user-friendly so will be promoting more heavily in 2017.